OPENING CEREMONY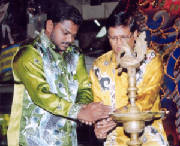 YB DATO'DR L.KRISHNAN TOGETHER WITH INTHUNAN NAGENTHIRAN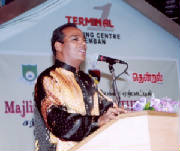 The Indian community young people should be at the forefront of global change and innovation. Empowerd they can be key agents for development and peace. If however, they are left on society's margins, all of us will be impoverished. Let us ensure that all young people have every opportunity to participate fully in the lives of their societies" said Senator M.Saravanan."Malaysia with a very young population, is indeed committed to youth development as we believe that it is vital to the success of our Malaysian Indian community social economic development" he added.

Saravanan who is also MIC Central Working Committee Member, was speaking at the Rasah Hindu Youth Organisation's hindu youth leaders and Tamil readers, writters of Thendral Weekly Megazine Dialogue Sessions at the Terminal One Shopping Centre in Seremban recent.
WELCOMING SPEECH
PRESIDENT V.N.INTNUNAN
The Rasah Hindu Youth President Mr.Inthunan Nagenthiran said Every youth must be prepared to face his adult life. He must be a good man not only is observing religious ceremonies and devotions, but also in carrying out his responsibilities to himself and those who depend on him. Directly, his family and indirectly, society and the nation.
SPEECH BY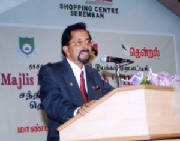 THE PATRON YB DATO'T.RAJAGOPALU
The Negeri Sembilan state Exco Member Dato'T.Rajagopalu said The Rasah Hindu Youth Organisation will continue to serve as torch bearers in this task, to channel their energies and thinking towards the goals at the community and nation , also to be the forerunners of change and progress
ADVISER SPEECH
HON.ADVISER MR.T.PARAM
MASTER OF CEREMONY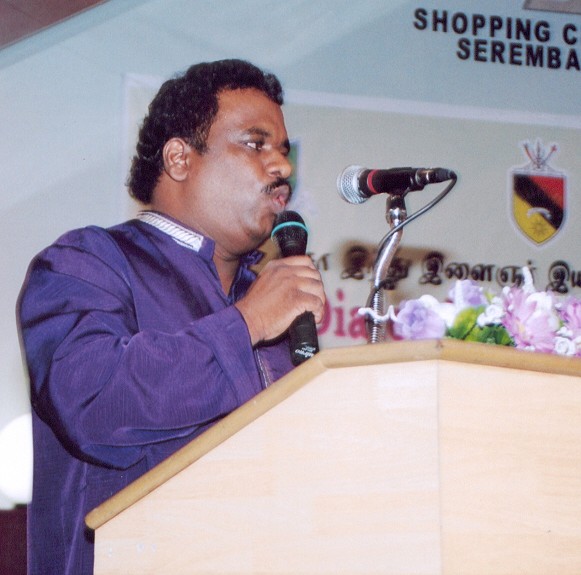 MR.KU.DEVENDRAN
BHARATHA DANCE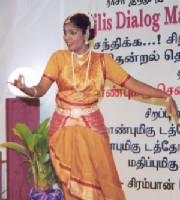 MISS SARALA DEVI NAIR
GROUP DANCE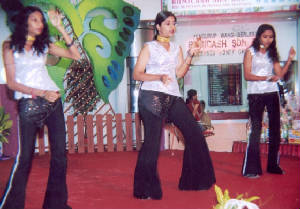 MITHA DANCE GROUP
EDITOR RECEIVING SOUVENIER
THENDRAL EDITOR MR.VIDYAASAGAR RECEIVING SOUVENIER FROM INTHUNAN
VANAKKAM